The tattoo shop where we turn your body into the artwork you've always dreamed of.
At Art and Ink, we focus on personal attention.
At Art and Ink, we focus on personal attention. We have a one-on-one policy so we can give you the attention you deserve. It's important to us that you feel safe and comfortable during the tattooing process. That's why we value privacy, allowing you to get your tattoo in a peaceful and distraction-free environment. Our shop is only open by appointment, so we can give each customer the attention they deserve. We use top-quality equipment and materials to guarantee the best results. And of course, we prioritize hygiene and follow the latest guidelines.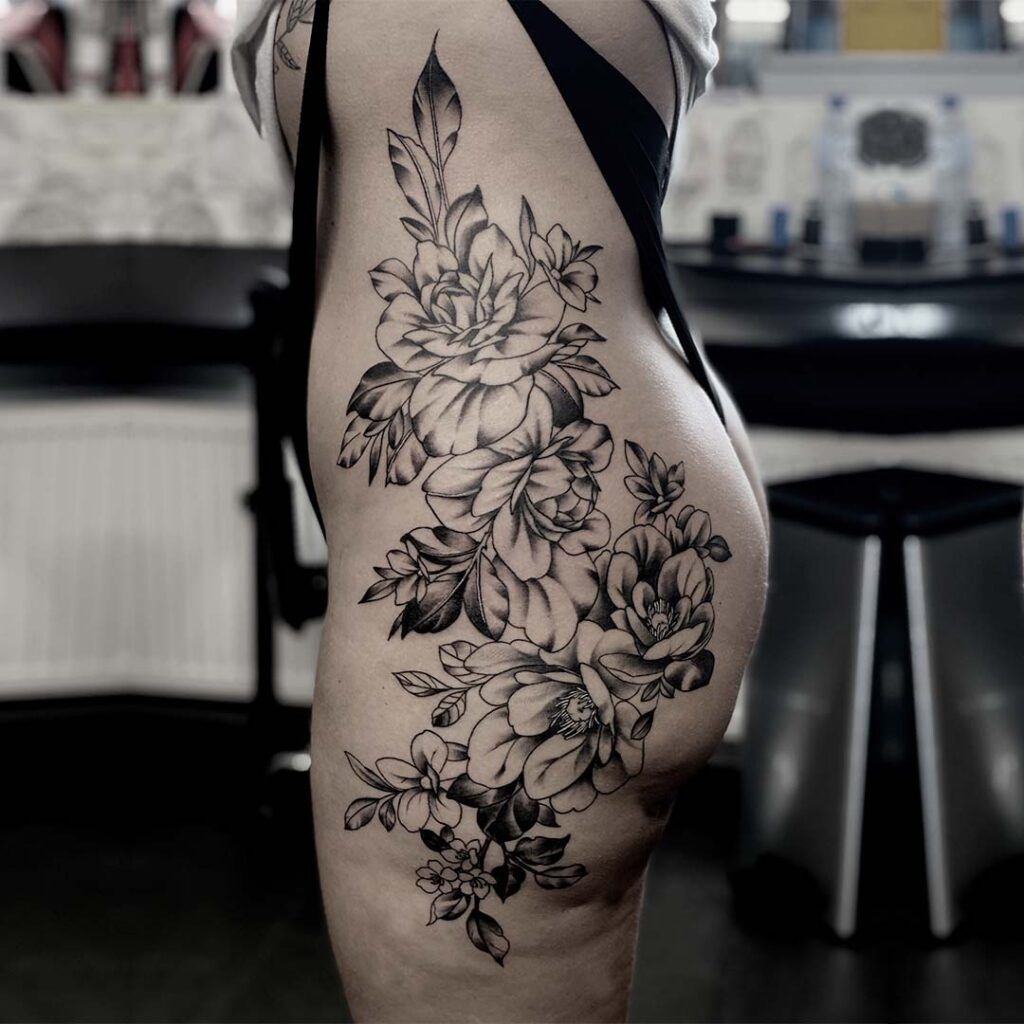 Interested in getting a unique tattoo?
Interested in getting a unique tattoo? Contact us to make an appointment. We're here to discuss your ideas and turn them into a beautiful tattoo. You're in good hands with Art and Ink.
When you're ready to make your first tattoo a reality, it's helpful to know what to expect. Here's a simple breakdown.
Zojuist mijn eerste Tattoo laten zetten. Zeer professioneel en kundig gedaan door Justin.
Perfect gezet… De piercer is echt een schattige dame en werkt heel hygiënisch.
Laatst heeft Minke bij mij een nieuwe piercing gezet. Ze vertelde super rustig van welke stappen ze ging doen en ben super blij met het resultaat♡
Justin is chill en heeft voor mij en mijn hele gezin hele mooie tattoo's gezet. Rustig, duidelijk, vakkundig en heel begaam met ieder zijn wensen. Dus zijn we heeeeel erg tevreden allemaal en Justin is elke euro en elke minuut meer dan dubbel waard! Dankjewel!
luv my new tattoo , already want a second one, thank you ????
Top geregeld, goed meegedacht over hoe de tattoo gezet moest worden. Nazorg en uitleg over het verzorgen van de getatoeëerde huid was top! Op naar de volgende afspraak!
Melissa Broeders
05/07/2023
Roos Jongenelen
23/06/2023
Hele goede ervaring met Justin! Ik kon door een uitval heel snel ingepland worden, dat was heel fijn. Ik ben heel blij met mijn nieuwe tattoo, super mooi en precies gezet en hij dacht ook mee in het design om het nog net wat mooier te maken. En dan was het ook nog eens gezellig! Volgende keer weer bij Justin voor mijn volgende tattoo.
Art and Ink has got you covered!
No matter what you're looking for, we've got you covered.
Whether it's a small meaningful text or a full sleeve, we're here for you! At Art and Ink, we strive for perfection. We're proud to be one of the few shops that successfully does cover-ups, achieving beautiful results. We pay attention to every detail, so you can still wear your tattoo with pride in 50 years!